Request a Free Sample
Urban Hardscapes is a versatile and beautiful landscaping line designed to transform any structure from the ordinary to the extraordinary. Request your free sample today and discover how Urban Hardscapes can be utilized for a vast array of outdoor projects.
The sample box fits comfortably into any workspace and can be used for:
Internal presentations
Speccing materials for your next project
Sparking ideas to create your dream design
It contains 6 samples, each a 3" x 5" stone featuring a different texture from our Urban Hardscapes line.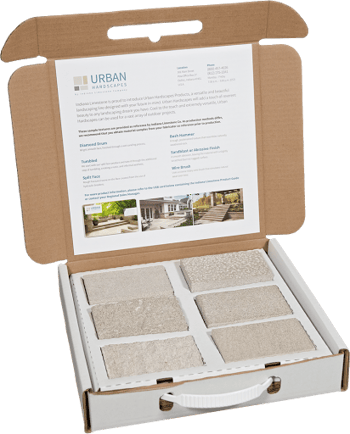 Request your free sample today by filling out the form. You'll receive your sample within 7-14 business days.